Party Rental and Event Planning Experts
Welcome to our site! Bounce and Rides is a locally owned and operated entertainment company located in Cartersville, GA. We service the Metro Atlanta area along with larger events all over Georgia and the Southeast. Here, you will find a huge selection of party rentals to meet most any need. From inflatable rentals and carnival ride rentals to tents, tables, chairs and concession rentals, we have you covered. Not only do we provide the equipment, Bounce and Rides is a full service entertainment provider, bringing the staff and top level service to match! We are dedicated to turning your special moments into remarkable memories.
Event Services
Do you need a centerpiece for your event rental or are you looking for full service event planning? Either way, Bounce and Rides has you covered! We service Cartersville GA and the surrounding Metro Atlanta area and travel throughout the southeast for all kinds of events! If you are looking for a specific party rental, search our inventory above or keep scrolling for a complete list of our rental equipment! Check out the following event pages for event and party rental ideas. Fill out your event information by clicking contact us, or give us a call to discuss your event today!
BOUNCE HOUSE RENTALS | CARNIVAL RIDE RENTALS
BOUNCE HOUSE RENTALS
CARNIVAL RIDE RENTALS
Are you looking to add bounce house rentals and inflatable rentals to your next event or party? Bounce and Rides has you covered in Cartersville GA and the surrounding Metro Atlanta area. We specialize in inflatable rentals as well as water slide rentals, bounce house rentals, water slides, carnival ride rentals, mechanical bull rentals, euro bungee, inflatable games, rock walls, and much more!
Order-by-Date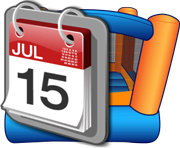 Zorb Ball Rentals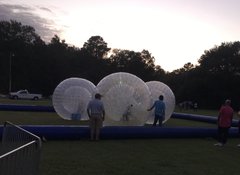 Inflatable Water Slides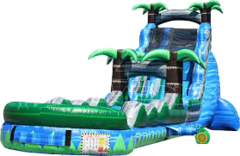 Bounce House and Combos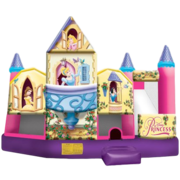 Dry Slides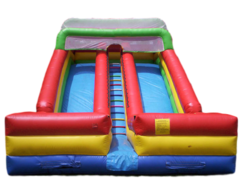 Inflatable Games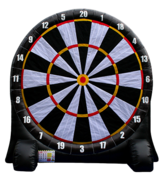 Carnival Rides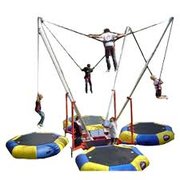 Obstacle Courses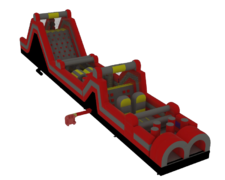 Carnival Games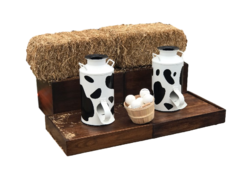 Concessions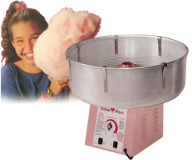 Tents Tables and Chairs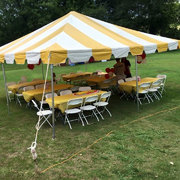 Extras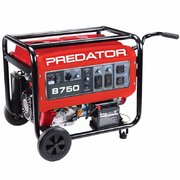 Bounce House Rentals
Our inflatable bounce houses come in many different shapes and sizes. We offer traditional bounce houses and combo units that often incorporate a dry or water slide. Currently, we offer Disney Princesses, Frozen, Minnie Mouse, and Spider-Man themed units. Everything is priced according to size and the cost of long-term maintenance. No one likes to rent a dirty bounce house or one with holes that deflate the unit. Our attention to detail when cleaning, rinsing, drying, and sometimes repairing these moonwalks is why people love renting from us.

Bounce house rental is often used as a blanket-term for anything inflatable. We offer many inflatables that are not bounce houses at all. For example, waterslides, obstacle courses, and even rides are often inflatable or contain inflatable elements to them.


Water Slide Rental
Why not get something that you can enjoy as well? Water slides and slip-and-slides to the rescue! Approved for almost all ages, it is the coolest ways to party. Our water slides range from 16'ft to 22'ft tall. The Blue Crush Mini Combo with Pool is one of our most popular units for kids ages 6 and under. Dedicated slip and slide units are also available, which include small pools at the end and are up to 33'ft long. Don't like to get wet? We have dry slides as well.


Dry Slide Rental
Dry slides are great for indoor and outdoor events. Our Dual Lane Rock Climb Slide features a fun climbing wall before you get to the top. The dry slide rentals that we currently offer range from 16'ft to 24'ft tall. All of our dry slides are dual-lane, so race your friends to see who can reach the finish line first! Dry slides are great for kids and adults alike.


Obstacle Course Rental
Obstacle courses are the perfect rental unit for large gatherings such as school or church events. Most of our units are designed for two people to safely race through at the same time. Our Seven Element unit features jump through openings, pop ups, log jams, squeeze walls, crawl tubes, a rock climb slide. Don't go too crazy, you will feel immune to all fall-damage in a completely padded interior! These units range from 30'ft up to 70'ft in length.


Rides for Rent
We offer many different types of rides for your next party or event. The Mechanical Bull is perfect for graduation parties, company events, and more. The Meltdown is an 8-player action game in which everyone (tries to) remain standing on a podium while huge spinning boom arms try to knock you off! Will you be the last one standing? Bungee Trampolines are also very popular. Have you ever been scared to jump as high as you possibly can on a regular trampoline? That's probably for good reason - but now you can soar to new limits with the safety of a harness. Our Spaceball Human Gyroscope, like many of our rides, includes an operator to ensure that everyone gets a safe and fun experience tailored to their comfort level. Explore our rides today!


Carnival Games for Rent
Renting carnival games is a great way to add some extra fun to any event. We offer everything from a simple Milk Bottle Bash to an elaborate Balloon Dart & Cork Gun Game Trailer. Dunk tanks are a very popular item in this category, even outside of carnival-style events. There is a Bean Bag Toss, Cat Rack Game, Ball Roll, Archery Challenge, and many other games to choose from!


Rent Tents, Tables, Chairs
Enjoy your outdoor event in the shade with one of our tent rentals! We have many different sizes of tents, so feel free to ask us what size would be best for your next event. Tent barriers are available for $1 per linear foot. Have a very large event? No problem! A single 20x20 Frame Tent can seat up to 40 people.

Our tables are pretty standard and affordably priced for bulk rentals. We keep our tables clean, but most people prefer to cover them for a little extra fun. We have 6'ft and 8'ft long polyethylene tables. Bundle packages are available that include chairs with your tables.
Chairs, what can we say? They are always getting the butt-end of the deal. It could be reasonable to assume that there at least as many chairs as people on Earth, so why don't we always have some around when we need them? Things to ponder about life in general, really. Ah, chairs...you can sit with them, but you cannot sit without them.
Do you need tents, tables, AND chairs? Just give us a call and we'll give you a package deal that will put a smile on your face.


Concessions rental
We take our concessions rentals very seriously. Safety-and-tasty is our #1 concern. Rest assured that your concession rental will arrive in pristine condition and ready to go! Cotton Candy Machines, Popcorn Machines, and Sno Cone Machines all come with 25 servings each. We also have Funnel Cake Fryers and Shaved Ice Machines for those hot days.

Bounce and Rides is a locally owned and operated entertainment company based in Cartersville, GA. We are committed to making your event the best and most memorable experience for you and your guests. Along with our commitment to make your event great, we are dedication to safety, cleanliness, exceptional customer service, and superior products.Bounce And Rides provides a wide variety of party rentals for your next event! We create unforgettable experiences through expert planning, cleanness, and exceptional customer service. Our wide selection includes the most fun inflatable rentals, water slides, carnival games, and so much more. No gathering is too large or too small for us to handle. Inventory is constantly being updated, so check back with us every few months to find new opportunities for fun. Remember, we're not just a rental company; we are here to make planning and executing your event easy and effortless on your part and to provide unforgettable experiences for your guests! Whether your event is a backyard birthday party or a large company picnic, we are eager to serve you.
Frequently Asked Questions