Who doesn't love a great carnival ride? Not us! Amaze your guests with our large selection of family friendly Carnival Ride Rentals! Bounce and Rides provides carnival ride rentals to large private events, corporate events, school and church events, universities, and local municipalities.Our rides are all inspected, insured and meet all of the state's safety standards. From a single piece to a complete package, Bounce and Rides has the resources to plan, deliver, and produce your special occasion from start to finish! One of our event planners will be happy to meet at our warehouse in Cartersville GA or anywhere in the Carnival Ride Rentals Atlanta area to discuss your needs, completely free of charge!

Check out a few of our highlighted rides below! Keep scrolling for our entire selection of rides.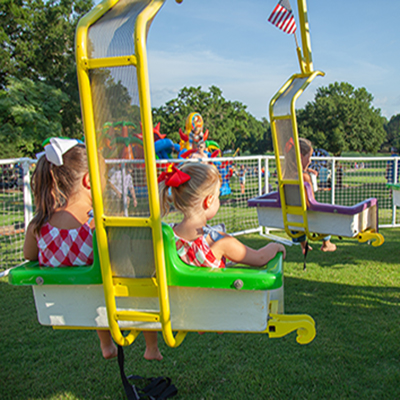 Dixie Swing Ride Rentals
Our Dixie Swing Ride Rental is the perfect family friendly ride for adults to ride with their young children. This ride seats up to 30 children, 20 adults or a combination of the two. This swing carnival ride rental is covered in flashing lights, making it perfect for an event that stretches into the evening hours!
Check me out!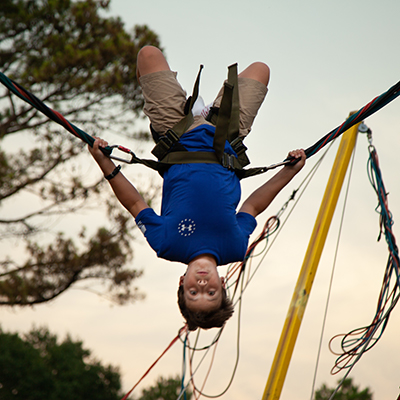 Euro Bungee Trampoline Rental
What kid, or even adult, wouldn't get a thrill out of being launched into the air, doing double and triple back flips, and getting butterflies in their stomach on the way down? If this sounds fun, check out the four station Euro Bungee Trampoline Rentals from Bounce and Rides, located in Cartersville GA.
Look at me!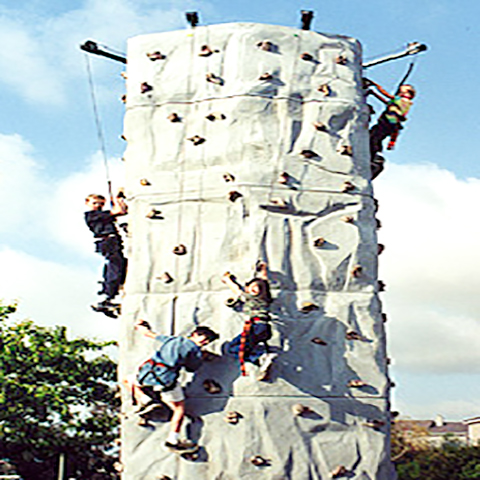 Rock Wall Rentals
Our Rock Wall Rentals are a focal point for high volume events. Climbers love the view from the top of our 24 foot four station rock climbing wall. The auto belay system allows climbers to scale the wall at their own pace and safely descend the wall when they are ready. Book your rock wall rental Atlanta!
Don't forget about me!
  Carnival Rides

Note:

Please call (404) 458-9850 for availability and pricing.