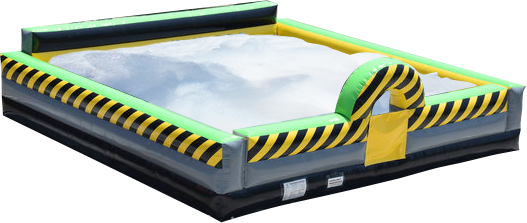 Inflatable Foam Pit Party
Wanna be the coolest kid in town? Consider having an Inflatable Foam Pit Party for some good, "clean" fun! Is our foam safe for young kids or sensitive skin? You bet it is! Our foam powder is 100% organic, board-certified dermatologist approved, and has no fragrances, dyes, or coloring added to it.

What is included in the Foam Pit Party?
Inflatable Pit
Foam Machine
(3) Packs of Foam - each pack produces approximately 40 minutes of continuous foam
What do you need?
30x30 foot flat grassy area
a water hose that will stretch to the setup location
(1) standard outlet within 100 feet of the setup location
Optional add-ons
Add LED lights and our bluetooth speaker, and then crank up the tunes for the unlitmate foam dance party in your own back yard!
Additional foam packets