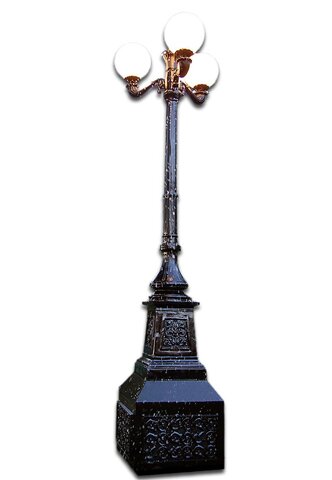 Magic Snow Street Lamp
Actual Size: 11.5 Ft Tall; Width at base: 25 in x 25 in Width at lamps: 40 in
Outlets: Requires (1) standard outlet.




The all new, all-in-one Magic Snow Street Lamp is a highly durable 11.5 foot tall street lamp that generates evaporative snow. It is a professional-grade, cast aluminum street lamp equipped with three light globes and three evaporative snow nozzles. This is the same Magic Snow Street Lamp that you would see at Legoland or Disney!