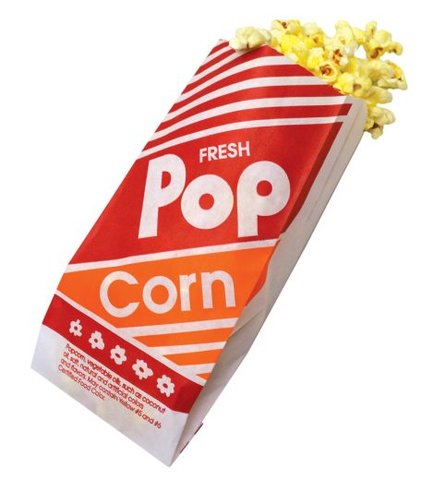 Pop Corn Bags (25ct)
Popcorn Bag (1 oz.) – Holds 1 ounce of Popped Popcorn! – Perfect Portion. Give your customer's just the right amount of your freshly popped popcorn in this perfect snack-sized bag!
Paper Popcorn Bag with a 1 ounce capacity.
Sold in bundles of 25 bags.
Popcorn bags are great for Concession Stands, Households and Party Rental Stores.
Measurement: .5″ x 2.25″ x 8.25″; Bags holds 1 oz. of Popcorn